Bee Card is used across the CityLink Whangārei network.
For more information on Bee Card, to register your card, or top up online please visit
BeeCard.co.nz
Register your Bee Card online for extra benefits
Check your balance and top- up online
Protect your balance if your card is lost or stolen
Set up Auto Top Up so you never have to worry about topping up again
Manage more than one Bee Card with a linked account
Load concessions
Are you ready to get started?
Head to BeeCard.co.nz now.
If you have any questions, email; citylink@nrc.govt.nz
SUPERGOLD
Bee Card is your new prepay card that will make travel by bus easier and smarter, paving the way for better city planning and transport options in the future.
When CityLink switches to the Bee Card you will need to have your SuperGold travel concession loaded on to a Bee Card in order to keep enjoying your free bus travel.
Instead of showing your SuperGold card to a bus driver you'll use your Bee Card, just like all other passengers, to tag on and tag off the bus using the card readers by the door.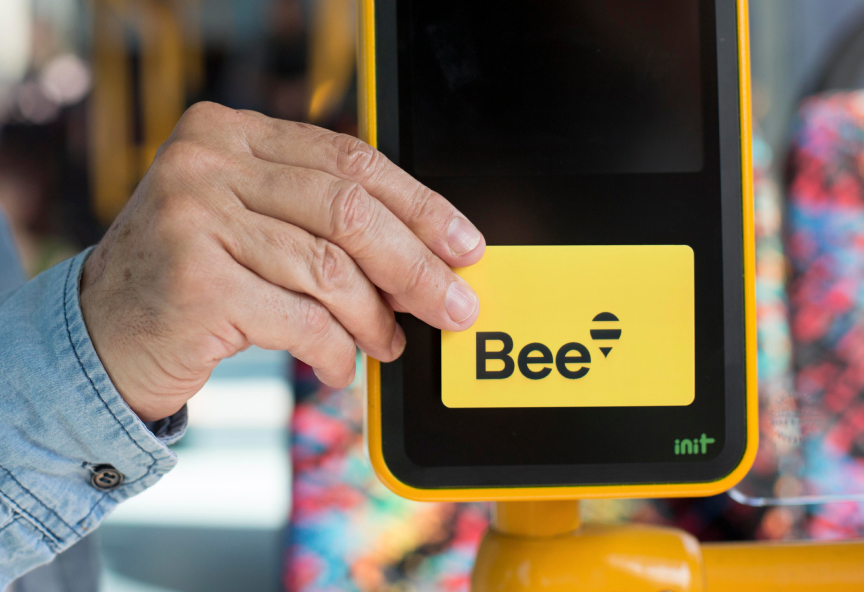 When you tag on your Bee Card the readers will recognise you're a SuperGold customer and you'll travel free between 9am and 3pm and after 6.15 pm on weekdays and all day weekends and public holidays.
Find out more about the SuperGold Card here.
If you use the bus during peak hours, you can use your Bee Card or cash (currently both are at $2 for Adults and Peak SuperGold travel).
You can top up funds or load passes onto your Bee Card so no matter what time you are travelling you can just tag on and go.
Don't forget to tag off  (even if you are travelling within the free period).
You'll need to carry your SuperGold Card with you when using the bus, as proof of your eligibility for SuperGold concessions. From time to time this may be checked by the bus driver.